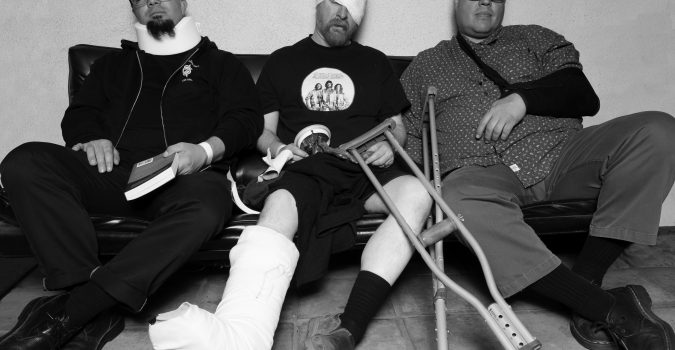 "Featuring members of Man Is the Bastard, Sleestak, Unicorn, Slowrider and more, Geronimo is a trio hellbent on exploring the uncharted regions of sound…"
Watch Geronimo's newest video, described by Revolver Magazine as "dark" and "hallucinatory", here.
Geronimo (comprised of Nelson, Ruiz, and Francoso) remains generally vague in terms of its conception, intentions, and processes, instead allowing its sonic blasts to shriek for themselves. Still, Nelson explains that, "The misanthropic sound itself is designed to question the shameful / shit-assed gilded-age state of affairs: idea being if you bang your head against the wall long enough, you start to see things." Comprised of members from bands such as Man Is The Bastard/Bastard Noise, Sleestak, Noise Instrument, Unicorn and Slowrider, these lifelong musicians and experimentalists continue to treat their music as an exercise in carefully crafting, without compromise, raw minimalist power that will turn this deeply flawed society on its head in order to expose its rotten underbelly.
This video was created for the title track off of the band's upcoming LP, Obsolete. It will be released digitally as well as on colored vinyl through Three One G Records on May 31st.
Preorder, here.